Aviation Art is a special category of art since combines the love of artists for planes and painting usually with really interesting results. Here you can admire the work of those people and even gain the opportunity to communicate with them and learn about their recent artistic production.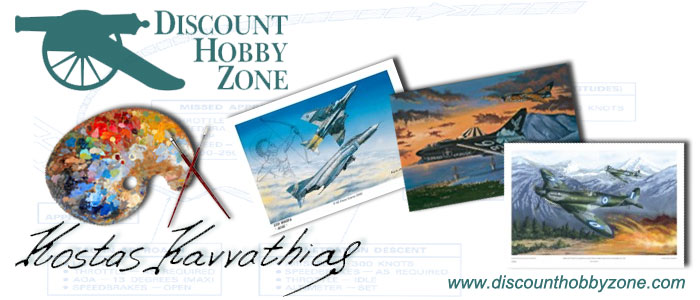 Click on the image above to purchase Aviation Art by Kostas Kavvathias.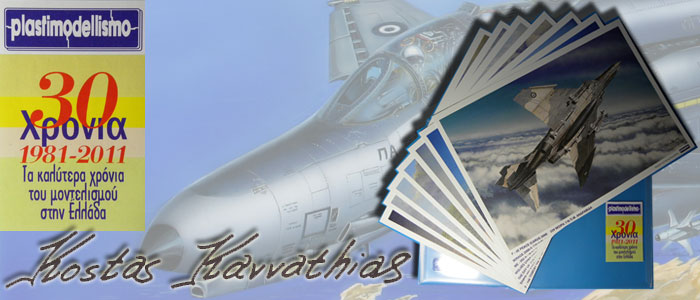 Plastimodellismo this year celebrates its 30 years since 1981 and for that reason has published a set of nine (9) prints under signature of known aviation artist Kostas Kavvathias. Each lithograph printed on a high quality paper has a 32x23 cm size and all nine of them come in a beautiful collectable clear folder for €19.50. To see photos of all themes please click here.
For more information you can contact with Plastimodellismo (click here: www.plastimodellismo.gr).