When you search for specific information concernig Hellenic Air Force then the books should be your guide. Bibliography related to Hellenic Air Force counts a lot of books and magazines and a group of them is presented right here.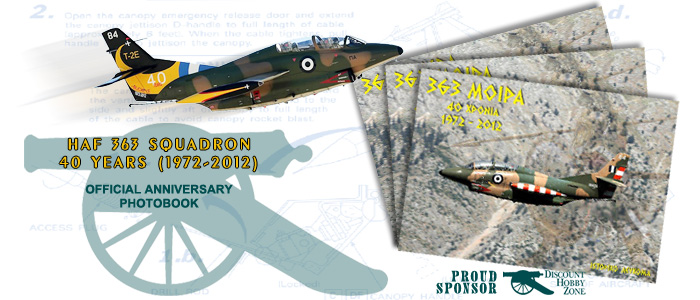 Click on the image above to purchase the Hellenic Air Force 363 Squadron photo-book.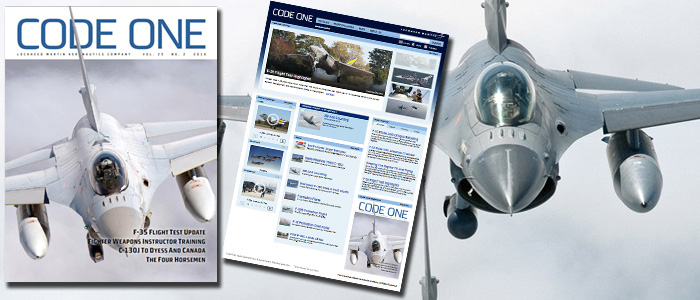 New volume for Code One magazine. You can visit the fresh Code One official web-site http://www.codeonemagazine.com to download the magazine in pdf format, view gallery photos and read several articles. We especially thank the editor Mr. Eric Hehs.
Some of the included articles:

The wait was worthwhile. We finally have the HAF/80th Anniversary Special Edition pictorial book by Special Projects in hand. A brand new pictorial book that is available starting 26th of April in order to commemorate the 80th anniversary since the establlishment of the Hellenic Air Force. The HAF / 80 YEARS book has 160 pages containing 164 color photos and 16 aircraft profiles. It is available in softcover and in a limited edition of only 200 pieces with hardcover. We have to say that the hardcovered version of the book comes signed by the author Mr. Antonios Tsagkaratos. In order to achieve this fine result which is characterized by integrity, creativity and uniqueness  Mr. Tsagkaratos made numerous visits to Hellenic Air Force air bases and took place in specially designed flights over several months.