airforce.gr Version 3 beta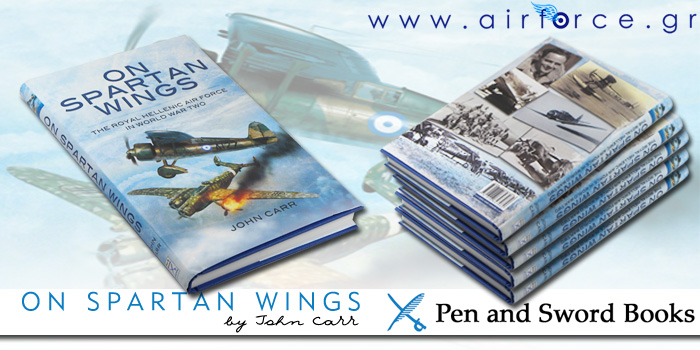 Pen and Sword Books gave us the opportunity to review a really rare project by  John Carr . It is the book entitled "On Spartan Wings" which presents the history of Royal hellenic Air Force during the World War II. The author has prepared a book for the heroism of Royal hellenic Air Force personnel in Greece and abroad (Egypt, Rodhesia etc) in full detail covering the less known - in Britain and other countries - history.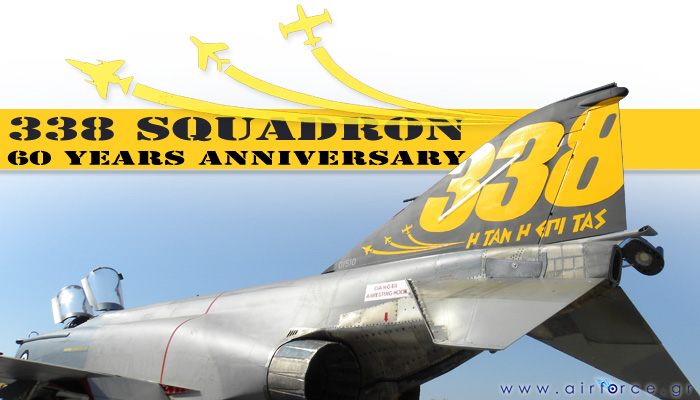 On 20th of July 2012 338 Squadron -one of the most historical of Hellenic Air Force- celebrated the 60 years of its service. The 338 Squadron was formed on December 24th 1952, at Elefsis airbase, equiped with F-84G Thunderjet aircraft. Until today has deployed to Larissa, Elefsis (again), Souda (F-84F Thunderstreak). In June 1974 338 Squadron found its final home at 117CW Andravida where the F-4E Phantom II were delivered. Sixty whole years later 338 Squadron "Ares" celebrated the first six decades of life, service and contribution to the Hellenic Air Force! A perfectly organized ceremony took place in Andravida Air Base. We had the honor to be invited and experienced the delight of celebration together with old and new staff of the squadron.