airforce.gr Version 3 beta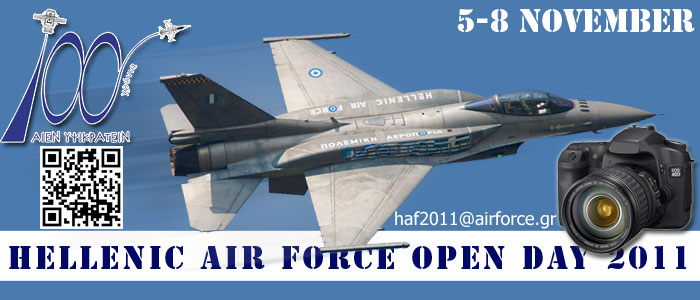 The time of the year has arrived. The gates of Hellenic Air Force Air Bases are opening for all of you. Help us collect photographic material in order to taste the celebration. Some may not be able visit the units themselves so this would be helpful for all airforce.gr friends. Please do share your experience and send us your photos to the following E-mail address: haf2011[at]airforce.gr.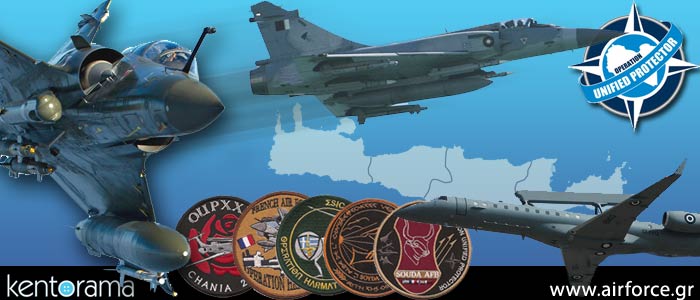 Operation Unified Protector (OUP) is an ongoing NATO operation concerning the 2011 Libyan civil war, implementing an arms embargo, a no-fly zone and using all means necessary, short of foreign occupation, to protect Libyan civilians and civilian populated areas. For that reason the Hellenic Air Force Air Base of Souda hosts plenty of aircrafts and personnel of French, Royal Norwegian and Qatar Emiri Air Force. Several patches have been designed for OUP crews and most of them use the greek alphabet letters as you can see in the Album that has been created in our gallery. The code word Harmattan is used by French Air Force participation in OUP. We especially thank Kentorama for the kind donation and precious help in order to present this set of OUP patches. To access the Album with patches please click on the image above or here.
For more information about Operation Unified Protector please read: here . For more information about Opération Harmattan please read: here . For more information about Souda Air Base please read: here .