airforce.gr Version 3 beta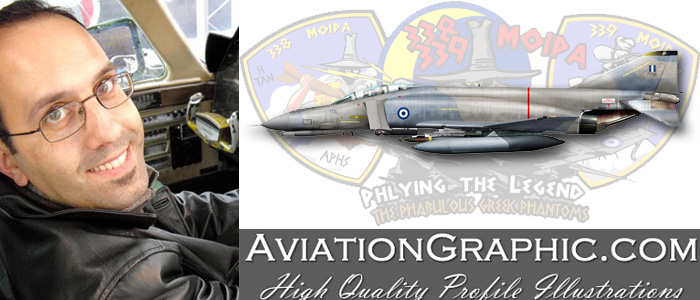 Ugo Crisponi is the mind and the heart behind Aviationgraphic. He is 38 years old originally experienced with mechanical engineering and technical drawing. Born and raised in Italy now lives and works between Italy and Japan. We had the opportunity to interview him. Please enjoy!

Flyboys is a company based in the US that specializes in manufacturing gear for pilots like helmet bags, kneeboards, patches etc. Since 1995, Fly Boys has worked tirelessly to ensure every customer is personally and professionally satisfied with every aspect of their shopping and flying experience with Fly Boys flight gear. Actually for pilots who demand the best gear to go with their high performance jets, this is the final stop. Flyboys also equips Hellenic Air Force personnel mainly with bags for helmet protection. For more information you could visit their web-site www.flyboys.com or visit their Facebook page with recent updates of their work.