airforce.gr Version 3 beta

Flyboys is a company based in the US that specializes in manufacturing gear for pilots like helmet bags, kneeboards, patches etc. Since 1995, Fly Boys has worked tirelessly to ensure every customer is personally and professionally satisfied with every aspect of their shopping and flying experience with Fly Boys flight gear. Actually for pilots who demand the best gear to go with their high performance jets, this is the final stop. Flyboys also equips Hellenic Air Force personnel mainly with bags for helmet protection. For more information you could visit their web-site www.flyboys.com or visit their Facebook page with recent updates of their work.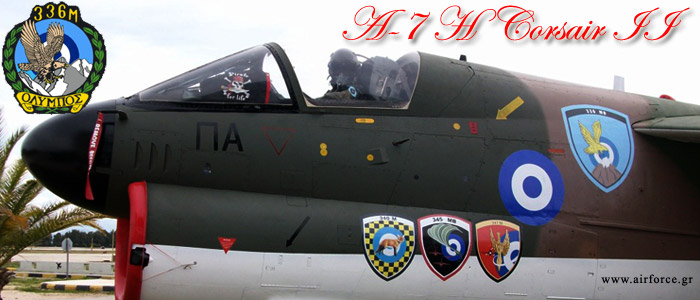 As known 336 Squadron "Olympos" is the last in the world to still fly with A-7E Corsair II.  Nevertheless today 27 February 2010 the 336 Squadron celebrating the 67 years in service of Hellenic Air Force presented a special painted A-7H Corsair II aircraft which is placed in front of the squadron's building in Araxos AB. The type has stopped flying in 2007 and among other 340, 345 and 347 Squadrons made use of it. We especially thank our friend Vaggelis Kontodimos from Patras for the information and the photographs.