335 Squadron F-16M collectable watch offer

Airforce.gr and Vostok Europe Greece watches proudly present the next big offer only for our visitors.
Please fill in your information and get your collectable 335 Squadron F-16M collectable watch, 20% OFF until 31st of March 2014 or until it gets out of stock.
Retail price originally is €315 and you will get it only for €240 and only through airforce.gr by filling in the form below.
The watch is Limited, only 70 pieces are made!!!
Please fill in the form with your personal information and be sure that you have inserted the correct E-mail address and other details like telephone etc. Vichos Group personnel will then get in contact with you in order to activate the offer and proceed with the purchase.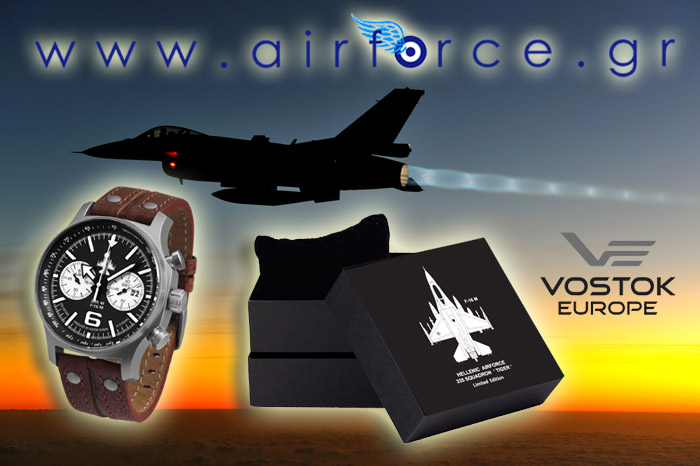 TECHNICAL DESCRIPTION

We would like to thank Vichos Group for this kind offer to our visitors.
Required *