Here you can find several product categories related to Hellenic Air Force and could be generally characterized as Merchandise material. Watches, models, scarfs, keyrings, t-shirts, caps, posters, books, DVDs, helmet bags, stickers, pins etc. Please click on the image below to access all the categories or select a specific category from the menu on the left.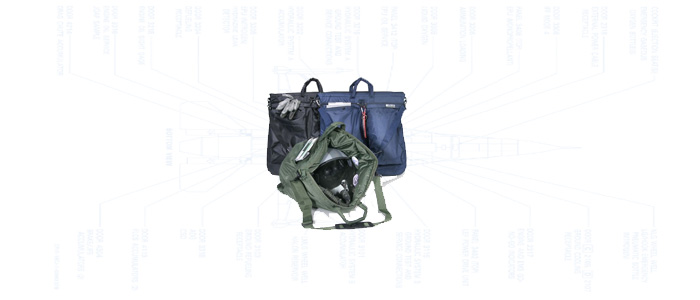 Click on the image above to view Hellenic Air Force Merchandise category.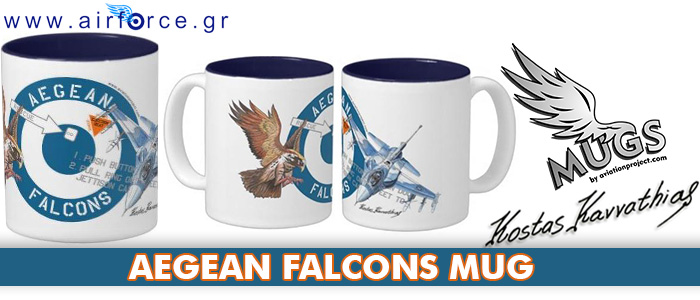 New F-16 Block 52+ ''Aegean Falcons'' Mug available at Discount Hobby Zone.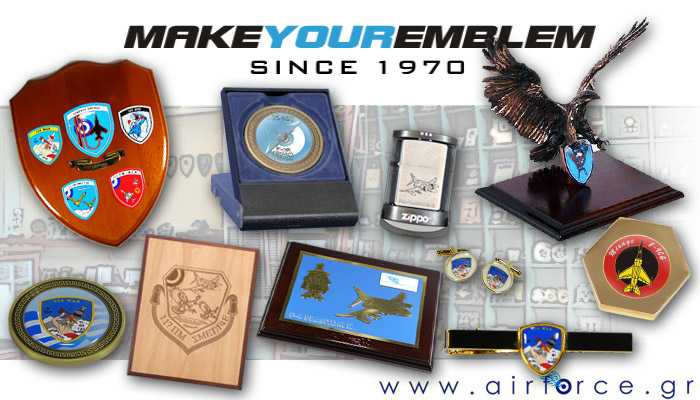 Kalaitzaki's company was established in 1970, having as primary concern the design and the creation of commemoratives, trademarks, emblems, medals and business gifts.The 35 years of experience, the know-how, the supervision of the production, the yearning for handmade work in combination with the modern mechanical equipment, ensure the first class quality of thier products, their reasonable prices and the reliability concerning their delivery. It will be their great pleasure to create with you, your own personal present, contributing in that way to the satisfaction of your specific professional and functional needs.