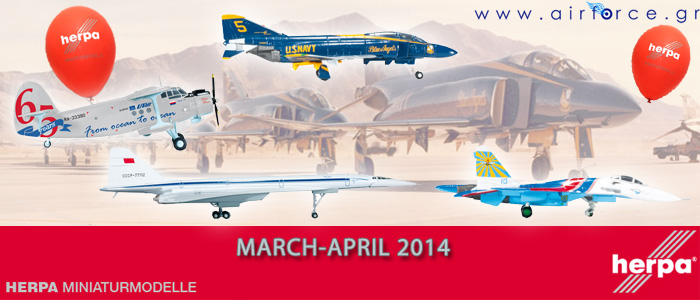 New Releases by Herpa for March-April 2014...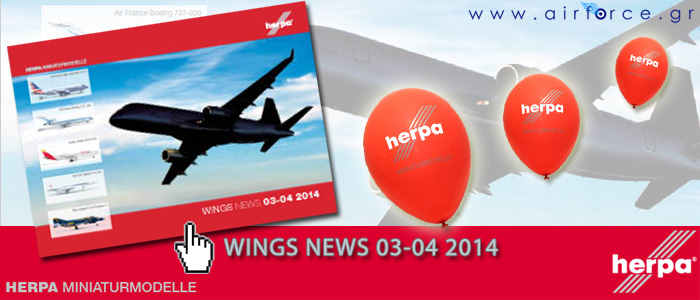 Welcome to the world of Herpa miniature models! Read the official catalogue below and click here to purchase the new collectibles Wings by Herpa.
Just like the manufacturers of the originals, Herpa is utilizing the latest technology and quality assurance for development and production.
Herpa airplanes in the among aviation fans leading collectors and model building scales 1/500 and 1/200 live up to their big originals in quality, design and fascination. At Herpa, collectors of other scales too, for instance 1/400 or 1/1000 will find a nice model selection for their hobby.

Here, you can display various groups of Herpa models directly:
Manufacturer
Label
Series