Here you can find several product categories related to Hellenic Air Force and could be generally characterized as Merchandise material. Watches, models, scarfs, keyrings, t-shirts, caps, posters, books, DVDs, helmet bags, stickers, pins etc. Please click on the image below to access all the categories or select a specific category from the menu on the left.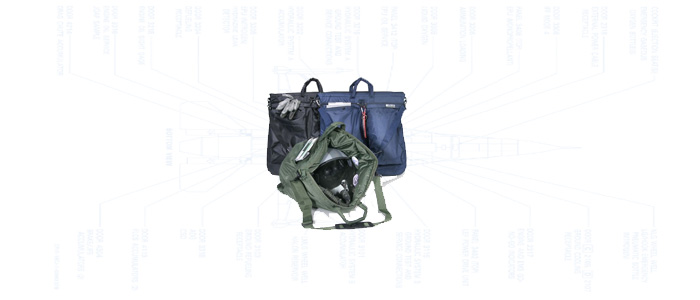 Click on the image above to view Hellenic Air Force Merchandise category.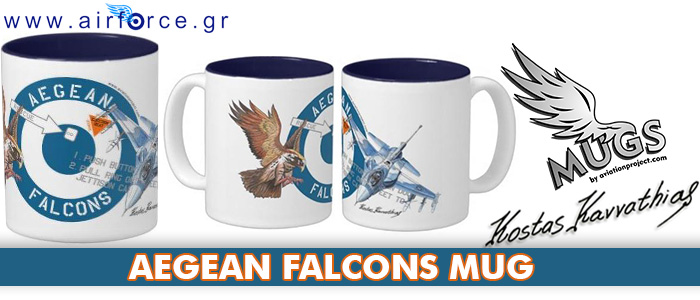 New F-16 Block 52+ ''Aegean Falcons'' Mug available at Discount Hobby Zone.
This is a white ceramic mug. Inner mug's surface is in dark blue colour. Capacity: 11 oz  (8cm / 3.15'' W X 9.6 / 3.78'' cm H)
High Quality Printing and Dishwasher and Microwave-Safe.
The decoration is prepared by the well-known aviation artist Kostas Kavvathias and the whole setup by Aviation Project.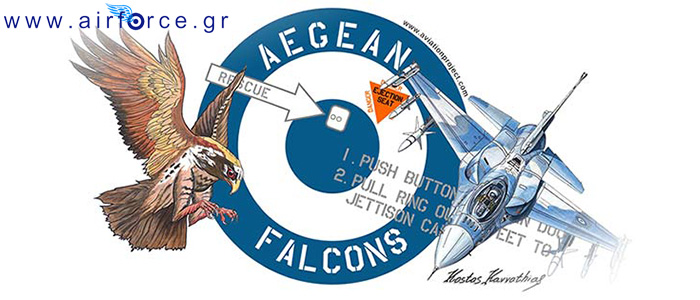 The mug is available for purchase via Discount Hobby Zone : here.