Aviation Art is a special category of art since combines the love of artists for planes and painting usually with really interesting results. Here you can admire the work of those people and even gain the opportunity to communicate with them and learn about their recent artistic production.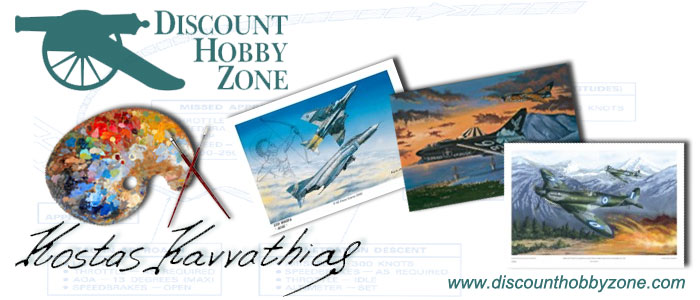 Click on the image above to purchase Aviation Art by Kostas Kavvathias.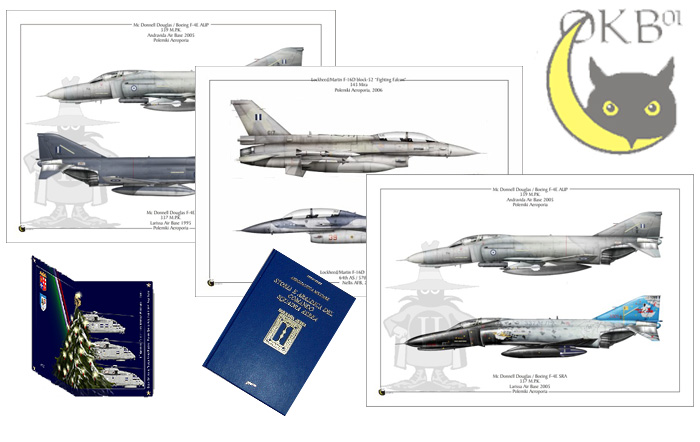 We are happy to show the work of people that is related to Hellenic Air Force. We are even happier when they come from other countries like our friend Mauro Roder from Italy. Mauro owns the http://www.okb01.eu web-site and designs several aircraft subjects. He usually works by hand and a limited mix of Corel Draw and Photoshop for some particular projects. Most of the designs are printed with offset technology.
He also designs patches. He has worked for Italian AF/NAVY/Coast Guard/Law Enforcement Corps/Forestry Service, USAFE (Aviano), French Navy, Hungarian AF, Croatian AF, Serbian AF, Bulgarian AF. To see some of them please click on the following image.

Click on the image above to view the patches.
Mauro's Hellenic Air Force related work.