When you search for specific information concernig Hellenic Air Force then the books should be your guide. Bibliography related to Hellenic Air Force counts a lot of books and magazines and a group of them is presented right here.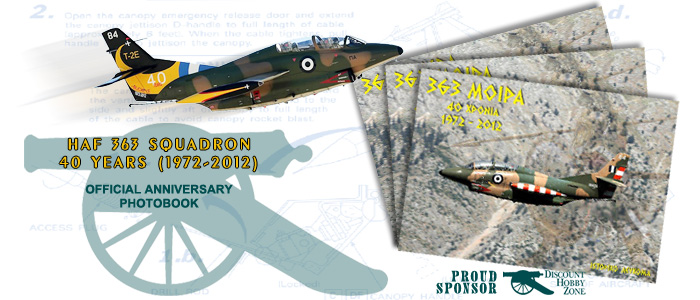 Click on the image above to purchase the Hellenic Air Force 363 Squadron photo-book.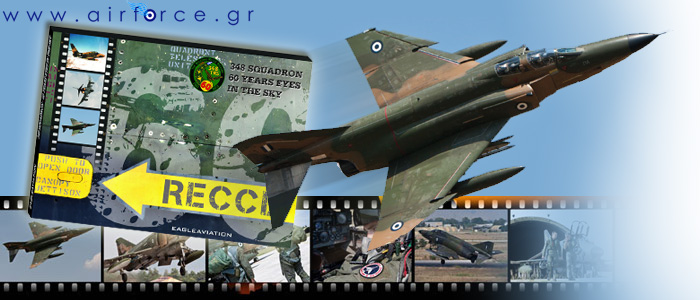 We are thrilled to announce a new publication dedicated to Hellenic Air Force 348 Tactical Reconnaissance Squadron flying with the almighty RF-4E Phantom II. The 348 Squadron celebrates 60 years in service on 20th of September 2013 and this photobook designed and published by Eagle Aviation not only presents the history but also the every day life of 348 Squadron and its personnel; pilots and technicians.
348 Squadron – 60 Years Eyes In The Sky
80 pages of dramatic action photography capturing the Hellenic Recce Phantoms and their crews illustrated in a luxurious edition of limited print.
Historical tribute of 348 Tactical Reconnaissance Squadron from 1953 until nowadays featuring vintage images that have never been published before
Action photography
Recce mission described through breathtaking images
Special section dedicated to night ops captured in a unique way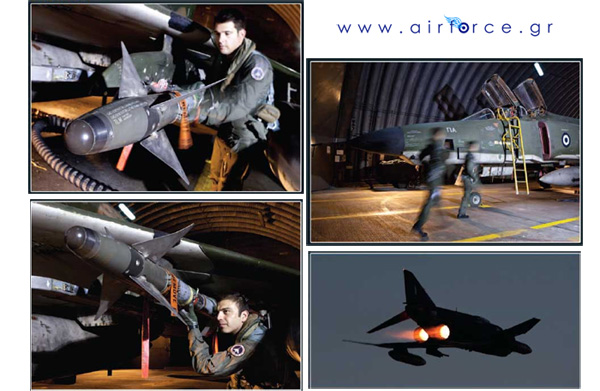 Click on the image above to preview some of the pages.