When you search for specific information concernig Hellenic Air Force then the books should be your guide. Bibliography related to Hellenic Air Force counts a lot of books and magazines and a group of them is presented right here.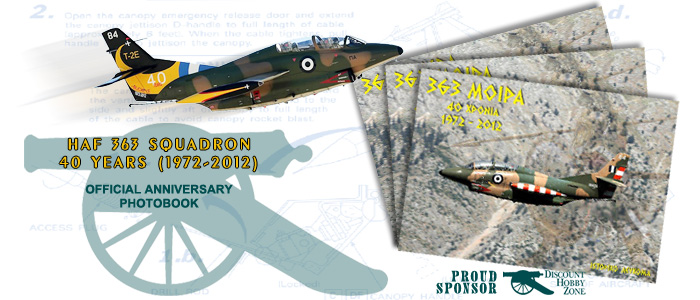 Click on the image above to purchase the Hellenic Air Force 363 Squadron photo-book.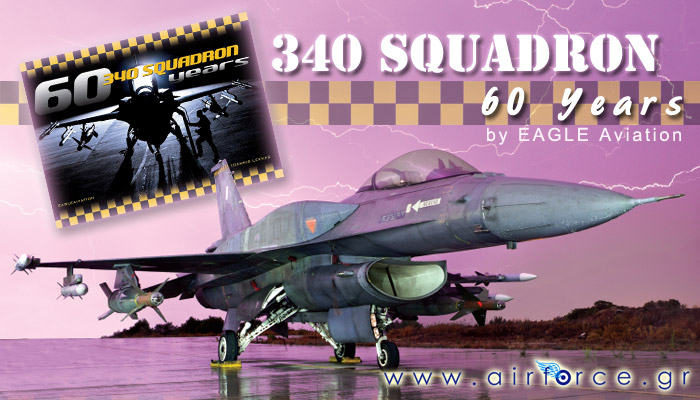 340 Squadron 'Fox' celebrates 60 Years of Service on 19th of December 2013. An amazing book by Eagle Aviation is out for preorder now. Read more here about how to reserve your own copy.
340 Squadron – 60 Years
An epic picture book commemorating the 60 years of 340 Squadron featured by dynamic photography, color profiles and authoritative text. In the 86 full color pages the hard-covered book demonstrates the operations of the most dedicated night strike unit in the Hellenic Air Force. Take the hot seat in the cockpit of the F-16 block52+ and experience the thrill of action along with some of the most capable warriors of the skies!
Orders within Greece
340 Squadron – 60 years
Available from December 19
340 Squadron – 60 years
Limited Edition Print numbered (100 copies) and signed by the pilots
Available from December 30
International Orders
Click here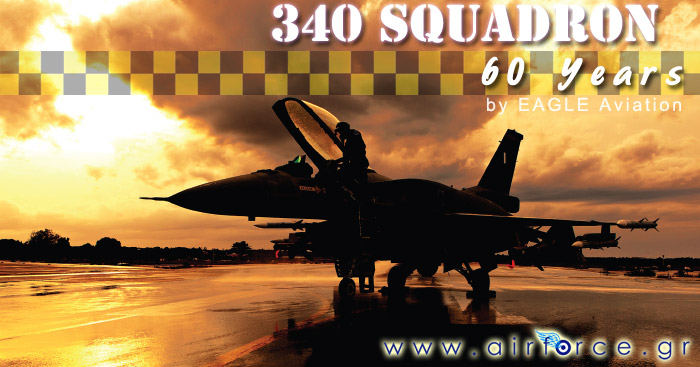 Click on the image above to preview some of the internal pages.