When you search for specific information concernig Hellenic Air Force then the books should be your guide. Bibliography related to Hellenic Air Force counts a lot of books and magazines and a group of them is presented right here.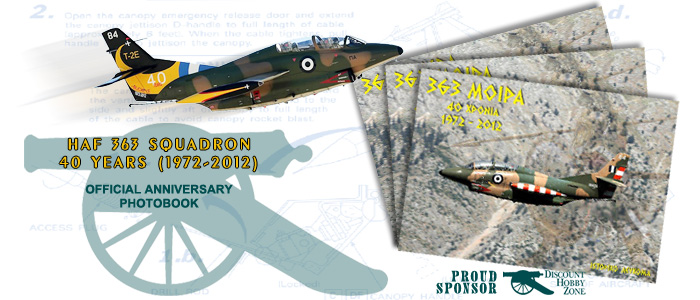 Click on the image above to purchase the Hellenic Air Force 363 Squadron photo-book.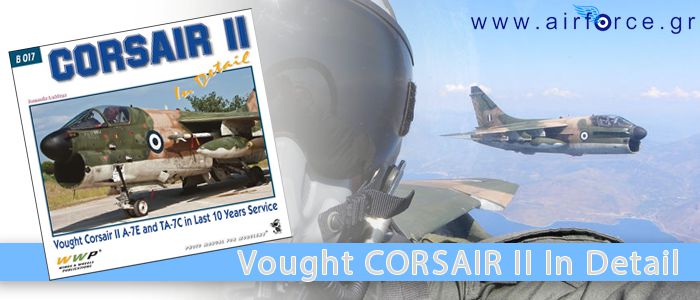 New "VOUGHT CORSAIR II A-7E and TA-7C IN LAST 10 YEARS SERVICE" book by Ioannis Lekkas (aka Eagle Aviation).
This detailed book is dedicated to A-7E and TA-7C as served with Hellenic Air Force the last 10 years. Responsible is Ioannis Lekkas who not only took the photos but also has written the texts.Publisher is Wings & Wheels Publications (WWP) (ISBN: 978-80-87509-37-1). The book has 132 colour pages with paperback and its dimensios are 225 Χ 240 mm.
You will find 238 colour photos (mostly close-up & detail photos), 15 manual drawings. All text & captions are in english.
Available for purchase: here.