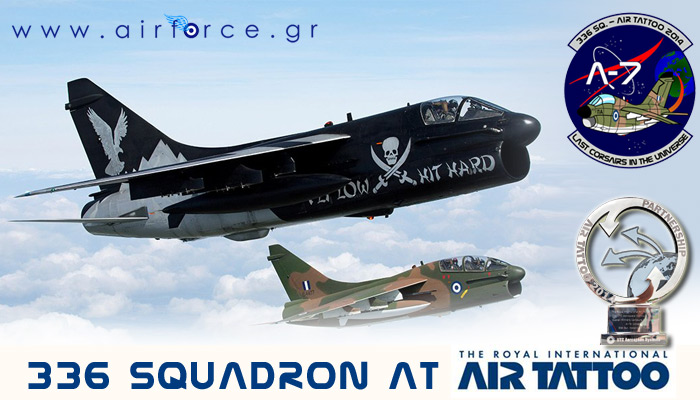 336 Squadron "Olympos" joined the Royal International Air Tattoo 2014 (RIAT). That was the last time A-7 Corsairs left Greece and all spotlights were heading to Hellenic Air Force aircrafts and crew.
On Wednesday, the 9th of July until Monday, July 14th, 2014, the Hellenic Air Force participated in the international military exhibition "Royal International Air Tattoo 2014", which took place at Fairford airport in Great Britain. Two aircrafts flew from Araxos Air Base via Aviano, Italy where they stopped for refueling. It was one (1) A-7E, one (1) TA-7C aircrafts and seven (7) 336ers (3 pilots and 4 engineers).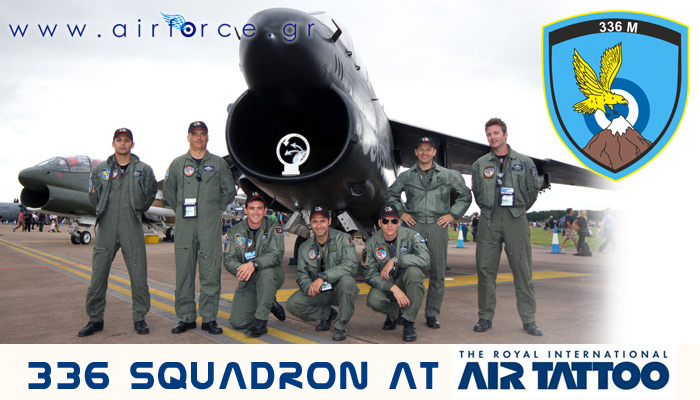 The two Hellenic Air Force aircrafts attracted all visitors who were waiting to see the Last Corsairs In The Universe as this was 336 Squadron's slogan for RIAT 2014. 336 Squadron won two (2) prizes. The RIAT committee awarded the commemorative aircraft "Olympos" with the following prizes:
"Concours d'Elegance"

"Overall Winners"

"Best Livery"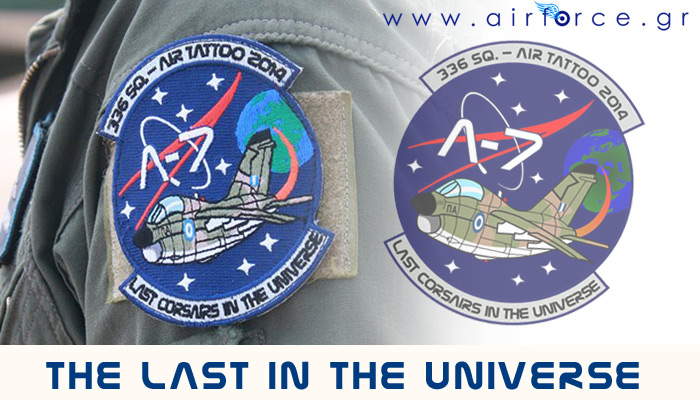 We would like to thank 336 Squadron personnel and especially the Sq. Commander Ap. Papadopoulos for their trust in selecting our proposal for the official patch as shown in the image above. We also thank Martien Heijmen for his contribution into the original setup.
Below you can view a series of photos as kindly contributed by our friends Kostas Tsipas & Asif Shamim. Flight photos are taken by Steve Comber as member of Aviation-Photocrew photography team.
See you all at Araxos Air Base for the A-7 Corsair Retirement Ceremony on October 17th, 2014.