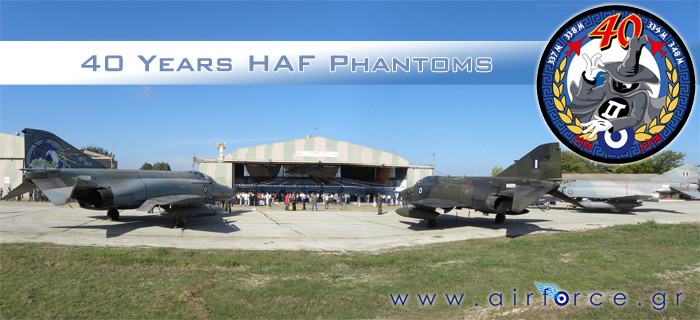 On Friday 12th of September 2014 Hellenic Air Force celebrated the 40 Years of Hellenic Air Force F-4 Phantoms. The place could not be other than 117 Combat Wing, Andravida Air Base the nest of the greek Phantoms for the last 40 Years and the first place the first F-4 had landed in 1974.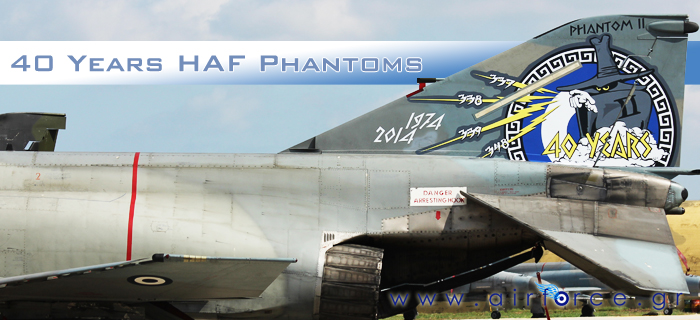 A contest had been organized by Hellenic Air Force and www.airforce.gr for the anniversary F-4 Phantom. A commitee chose between 21 participants and the winners were:
Ugo Crisponi (aircraft scheme)
Karel Ankoné (anniversary patch)
We would like to sincerely thank all participants!!!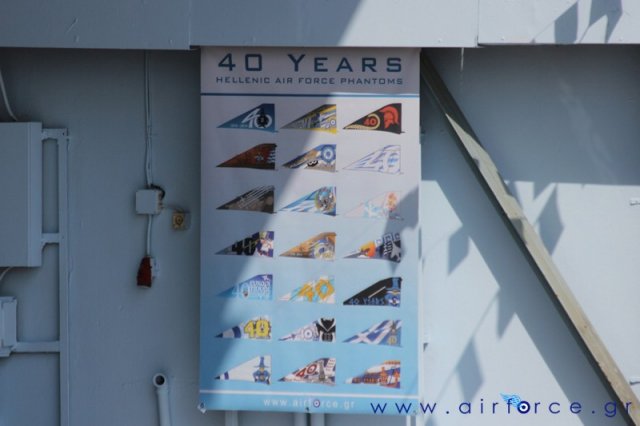 A poster with all proposals as used in an Andravida shelter and during the celebration.
PHOTOS