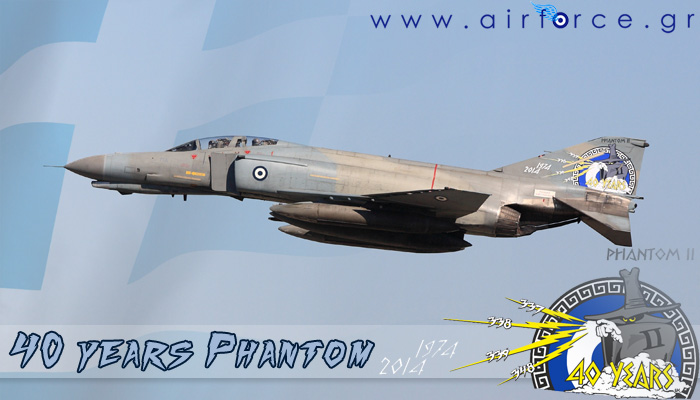 About two months ago we had the pleasure to announce the winners of the contest for the Anniversary decoration of the Hellenic Air Force (HAF) F-4 Phantom celebrating the 40 years in service of the type in greek skies. Now it is about time to reveal some exclusive photos of this beautiful aircraft performing its maiden flight taking off from Andravida Air Base.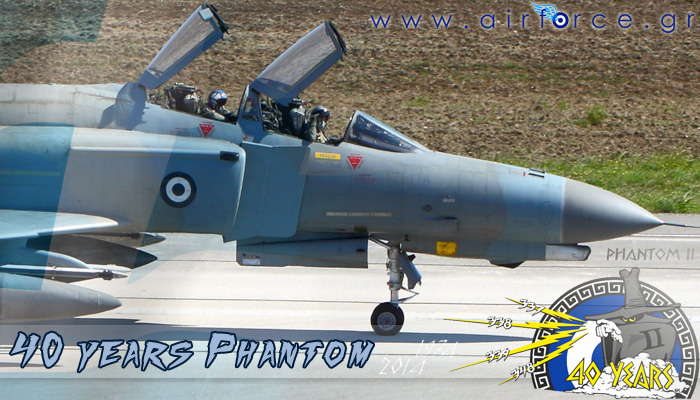 Our friend, proffesional aviation photographer, Ioannis Rigopoulos was there to report the moment.
Everything started when HAF assigned to airforce.gr the responsibility of a contest with final goal the anniversary decoration of a F-4 Phantom by selecting the best proposal as sent by our visitors. Participation was really impressive so the HAF committee had a difficult task to select the best of the best. As known the winners were two, one for the aircraft decoration (Ugo Crisponi) and the second for the anniversary patch (Karel Ankoné).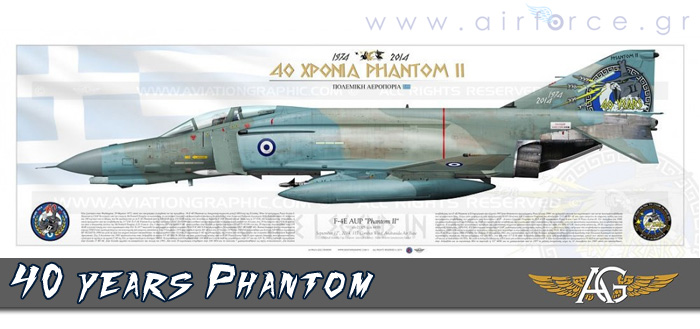 Profile of the HAF anniversary F-4 Phantom prepared by Ugo Crisponi and AVG. Click here to purchase by www.aviationgraphic.com.