When you search for specific information concernig Hellenic Air Force then the books should be your guide. Bibliography related to Hellenic Air Force counts a lot of books and magazines and a group of them is presented right here.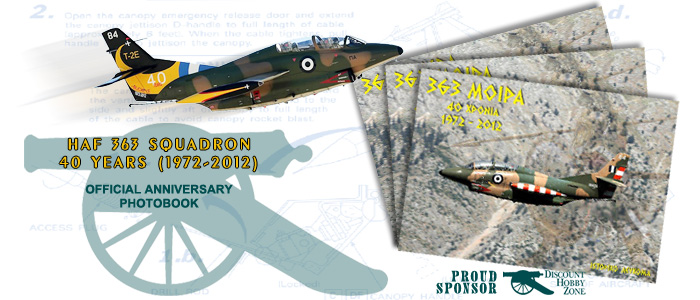 Click on the image above to purchase the Hellenic Air Force 363 Squadron photo-book.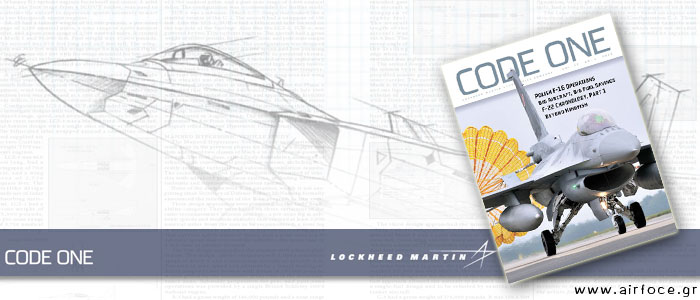 New volume for Code One magazine. You can visit the Code One official web-site www.codeonemagazine.com to download the magazine in pdf format, view gallery photos and read several articles. We especially thank the editor Mr. Eric Hehs.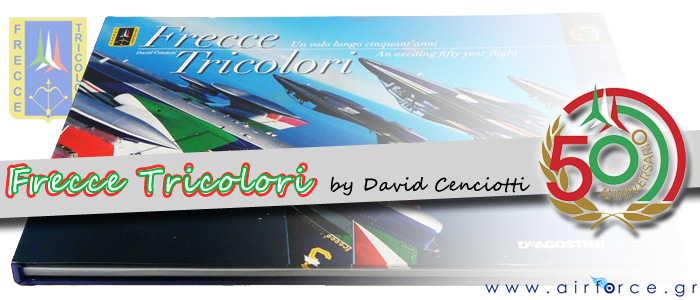 We had the honor to get in hand one really great book dedicated to the world famous Italian AF's acrobatic team "Frecce Tricolori". About two years have passed since the initial publishing in September 2010, by DeAgostini the book carries the title "Frecce Tricolori – un volo lungo 50 anni" and represents actually the official publication of the Italian AF for the 50th Anniversary of the  acrobatic team . The book is written in Italian and English language; it is a hardcovered photographic album of 128 pages. The size is huge measuring 44×30 cm (please see photo with euro coin for comparison). It contains more than 220 photos celebrating the 50 operational seasons of the Italian Aerobatic Display Team.