When you search for specific information concernig Hellenic Air Force then the books should be your guide. Bibliography related to Hellenic Air Force counts a lot of books and magazines and a group of them is presented right here.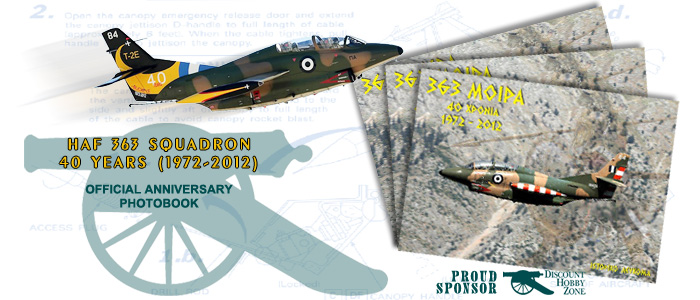 Click on the image above to purchase the Hellenic Air Force 363 Squadron photo-book.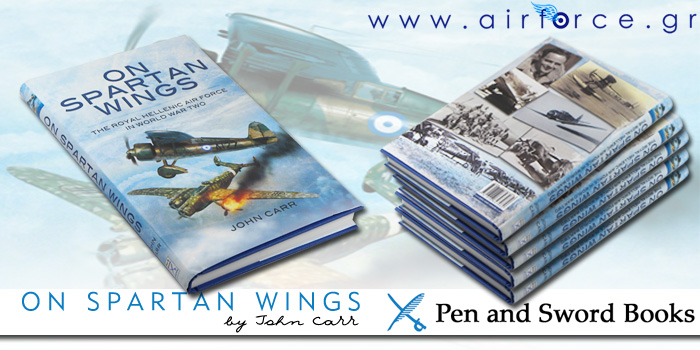 Pen and Sword Books gave us the opportunity to review a really rare project by  John Carr . It is the book entitled "On Spartan Wings" which presents the history of Royal hellenic Air Force during the World War II. The author has prepared a book for the heroism of Royal hellenic Air Force personnel in Greece and abroad (Egypt, Rodhesia etc) in full detail covering the less known - in Britain and other countries - history.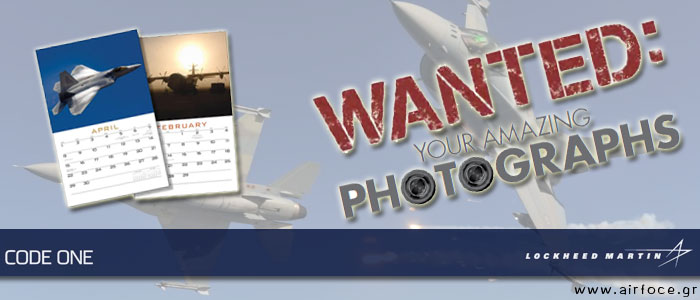 Every year, Lockheed Martin Aeronautics Company produces a calendar showcasing the company's aircraft and technologies for its employees, team partners, suppliers, and, most importantly, for the men and women who fly LM combat, air mobility, maritime patrol, and surveillance aircraft. The 2013 calendar will have a "Best of Code One" theme, and all Code One readers are invited to contribute by sending their best shots to  This e-mail address is being protected from spambots. You need JavaScript enabled to view it .
Each photographer whose shot is selected for the main image each month will receive a desk model and a Code One challenge coin. Top photos that do not make the final cut will go into a special gallery here on the Code One website.
For more information click on Read More button below or click on the banner image above to tranfer to Code One magazine official web-site.