airforce.gr Version 3 beta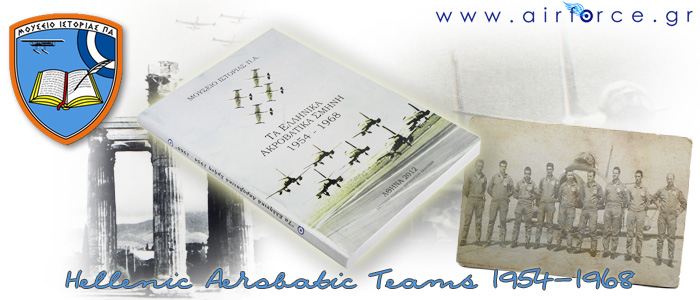 We proudly present you a book that every Hellenic Air Force history enthousiast should have in his/her bookcase. It is a book published recently by the Hellenic Air Force Air History Service and presents the route of Hellenic Aerobatic Teams from 1954 up to 1968.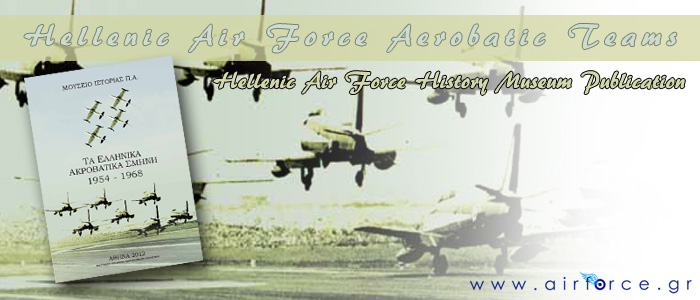 Please be informed that on Wednesday, 14th of November 2012 (18.00) the new 210-pages book entitled "Hellenic Air Force Aerobatic Teams 1954-1968" written by Air Vice-Marshal Panayiotis Vardis Papadakis, published by the Hellenic Air Force History museum will be officially presented in the War Museum amphitheater in Athens. Free entrance. The book presents the history of all the Hellenic Air Force Aerobatic Teams from 1954 until 1968 and contains great photographic material. A wonderful source for those who study the history of the Hellenic Air Force.
Please click on the image above to download the whole book for free in pdf format.