airforce.gr Version 3 beta

VOSTOK Europe produced and delivered the new Limited Edition Hellenic Navy 1st Squadron watch especially designed and manufactured for the personnel serving with AB212 ASW helicopters.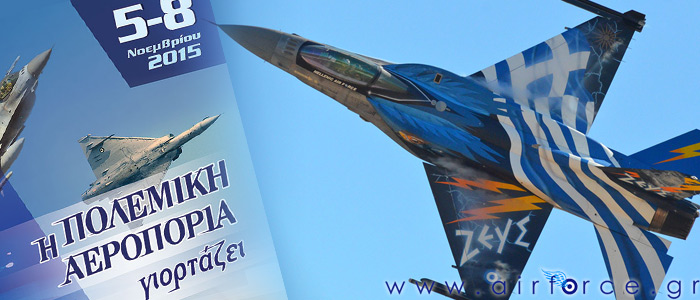 Feast of

the Patron

of Hellenic Air Force

2015
Hellenic Air Force celebrates its Patron and opens its gates the following days:
Thursday 5, Friday 6 and Saturday 7 of November 2015, from 09:00 to 17:00 local time
Sunday 8 of November 2015, from 13:00 to 17:00 local time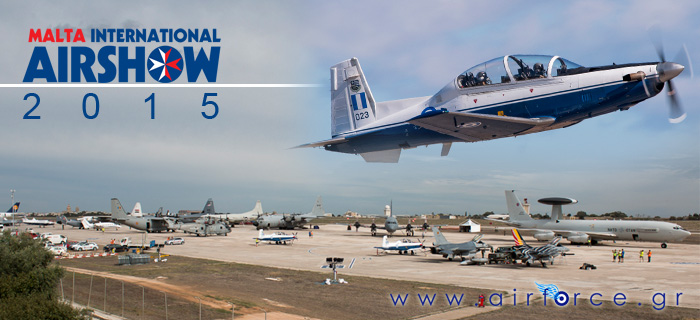 Article & Photos by Shaun Psaila
Held annually, the Malta International Airshow (maltairshow.com) might not be the biggest of aviation events but it has acquired quite the reputation in recent years as one of Europe's most interesting amongst aviation enthusiasts worldwide. Reason being that Malta's geographical location and the hard work the Malta Aviation Society puts into the airshow, has always attracted an array of exotic aircraft from different countries and once again the results weren't disappointing!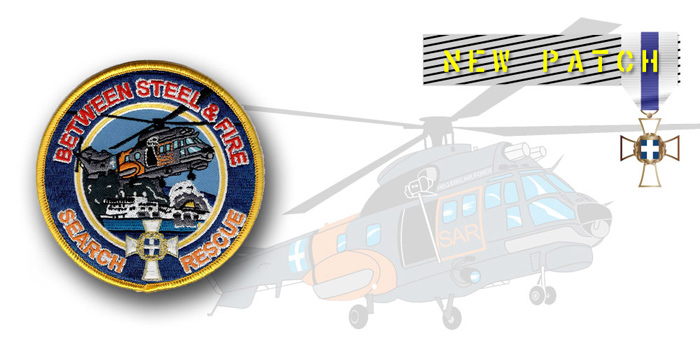 New patch designed by ©Aviation Project​ for the HAF Super Puma crews who responded to the distress signal sent by passenger ferry * "Norman Atlantic" on 28 of December 2014 when it caught fire, received a medal for their service and bravery by the Greek Minister of Mercantile Marine and the Greek Minister of National Defense.
In a ceremony held at the Defense Ministry, 42 Greek men, members of the Greek Navy and Air Force, as well as the Greek Coast Guard who aided in the rescue mission, received official medals for their service.
*The Italian-flagged passenger ferry, which belongs to Greek ferry line ANEK, sailing from Patras, western Greece, to Ancona, Italy, sent a distress signal on 28th of December 2014. At least 11 people were killed, while more than 400 passengers and crew members were rescued in a huge operation, amid bad weather conditions with low temperatures, rough seas and strong winds.
Copyright www.aviationproject.com © 2015. All Rights Reserved.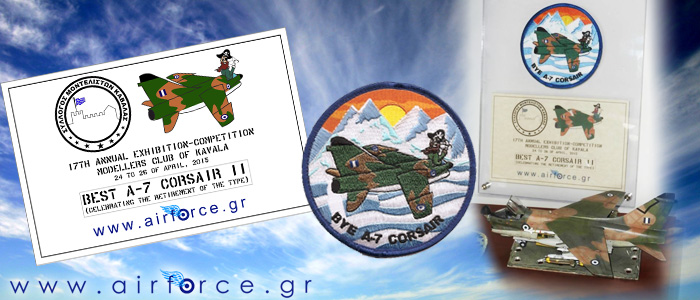 THE MODELLERS CLUB of KAVALA organized the 17th Exhibition- Competition from 24 to 26 of April, 2015. The event took place in the Exhibition Hall of the Municipal Tobacco Warehouse, which is situated on the Kapnergati square, downtown Kavala. One of the special distinctions was : "BEST A-7 Corsair II" (Celebrating the retirement of the type-Regardless of Nationality)  and we are more than proud to have sponsored the prize which was on of the last A-7 Bye Corsair patches with a specially designed certificate. We would like to thank Dimitris Kakogiannakos for his help and cooperation and of course to congradulate Lambros Lykogiannis for his achievement winning the prize. For more photos please click to read more.

Airforce.gr would wish to express its deep sadness and sympathy to the families of lost on duty HAF 341 Squadron F-16D pilots which caused the death of eleven airmen on 26/01/2015 in Albacete Air Base, Spain TLP 2015-1.  It offers its sincerest condolences to the relatives of the victims, assures the injured of its support and confirms its solidarity with the close-knit family that is the Air Force.
Rest In Peace!