airforce.gr Version 3 beta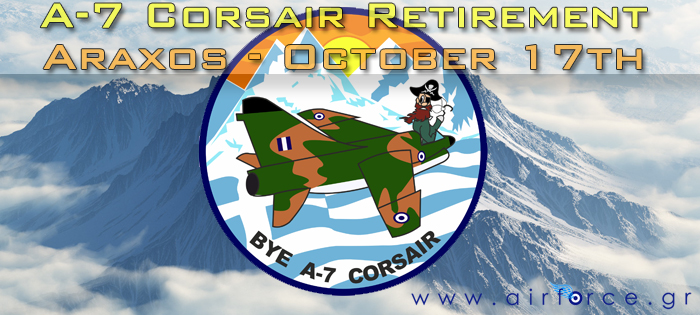 Hellenic Air Force organizes the official retirement ceremony for A-7 Corsairs after 39 years of service in greek skies and 49 years of life since HAF is the last user of the type. The celebration is open for the public and since a lot of you are interested in visiting Greece for the event we have collected some interesting information trying to answer frequent questions. A Spotters' Day will also be organized on Thursday October 26th so charge your cameras!!!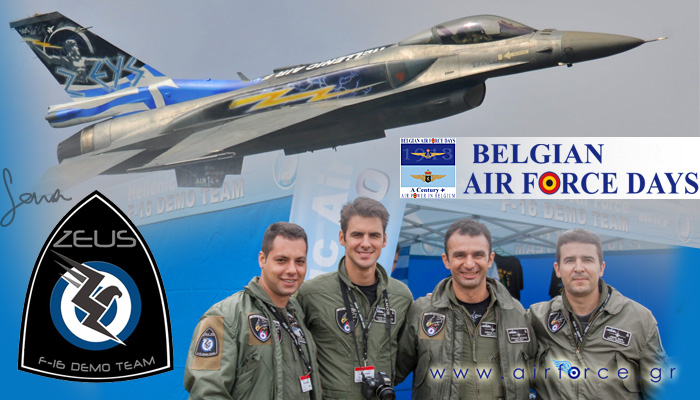 This year 2014, the Hellenic Air Force's Demo Team, the Zeus, participated at the Belgian Air Force Day, marking the 100th years anniversary of the Belgian Air Component. Their participation also marked another anniversary...