airforce.gr Version 3 beta

The contest was over on 15th of April 2012 (23.00 Central European Time). The lucky winner is...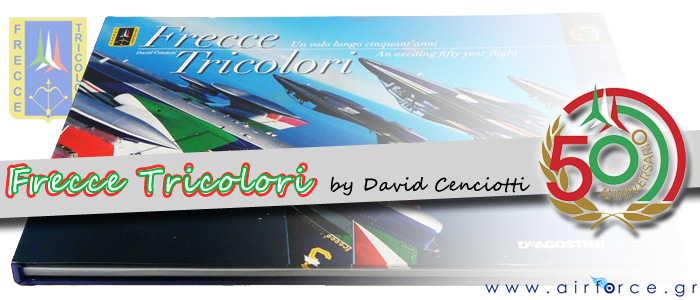 We had the honor to get in hand one really great book dedicated to the world famous Italian AF's acrobatic team "Frecce Tricolori". About two years have passed since the initial publishing in September 2010, by DeAgostini the book carries the title "Frecce Tricolori – un volo lungo 50 anni" and represents actually the official publication of the Italian AF for the 50th Anniversary of the  acrobatic team . The book is written in Italian and English language; it is a hardcovered photographic album of 128 pages. The size is huge measuring 44×30 cm (please see photo with euro coin for comparison). It contains more than 220 photos celebrating the 50 operational seasons of the Italian Aerobatic Display Team.