airforce.gr Version 3 beta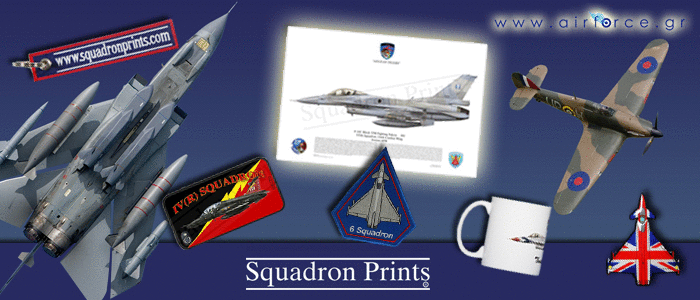 Squadron Prints Ltd. since 1977 has been producing aircraft profile prints and lithographs for the world's greatest squadrons so most probably you have seen some of their fine artwork on some wall of your Squadron. We were lucky and had the honor to check some of their stuff that except lithographs also include patches, lanyards, keyrings, mugs, hats, tshirts and other products of great quality but let us introduce you to Squadron Prints' world.

Aviation Career Day is a professional orientation event devoted solely to the aviation sector and the associated professions. After the successful three events, it is organized for the fourth time this year in order to cover the necessity of updating the fast growing sector of professional aviation training in Greece.