airforce.gr Version 3 beta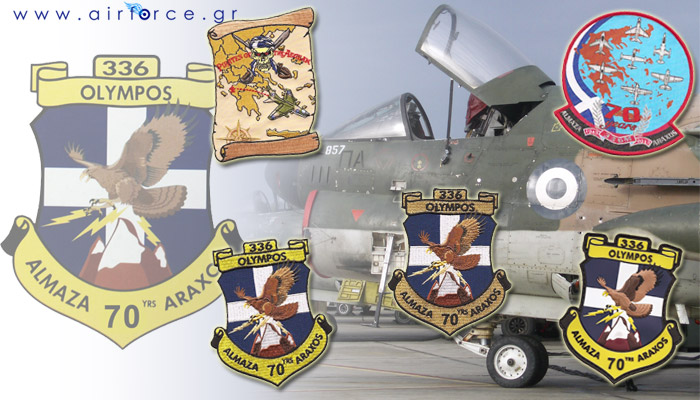 The 336 Squadron with callsign "Olympos", was established for the 1st time, on February 25, 1943 at the "Landing Ground 219" airport near Cairo, Egypt. After 70 years the 336 Squadron celebrates by producing a set of anniversary patches; most of which are limited edition. We would like to sincerely thank Mr. Giannis Vossos for the kind donation of the Anniversary patches especially designed for the 336 Squadron and its 70 Years in service.

The new special watch edition AH-64DHA Apache Longbow combat helicopter made by VOSTOK-EUROPE and Vichos Group only for 2nd Attach Helicopter Battalion of the Hellenic Army Aviation, limited to only 100 pcs.