airforce.gr Version 3 beta

VOSTOK Europe produced and delivered the Limited Edition 411 Air Defence Squadron watch especially designed and manufactured for the personnel serving at 111 Combat Wing defending the  Air Base of N. Aghialos.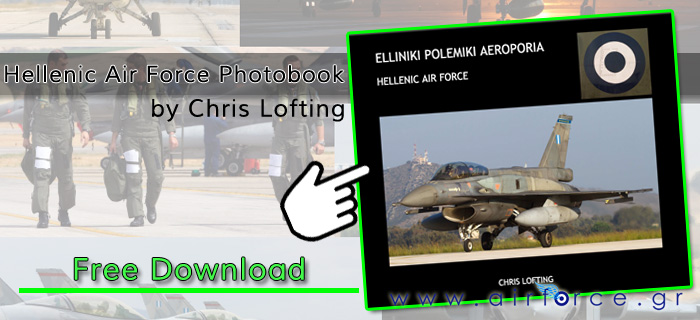 You all know photographer Chris Lofting and his great work with Hellenic Air Force. Chris has spent several days in greek Air Bases some years ago and the result of his artwork can be now found beautifully concentrated in this 260 pages (!) photobook available for download ONLY for Airforce.gr visitors! The pdf file is sized 190 MB so please be patient.
To download the photobook click on the image above or here
To browse Chris Lofting's photos at Airliners.net click here
To order a printed copy of the photobook click here
We would like to sincereley thank Chris Lofting for his kind donation to all Hellenic Air Force fans.